Homemade almond-crusted chicken breast – so delicious and healthy at the same time!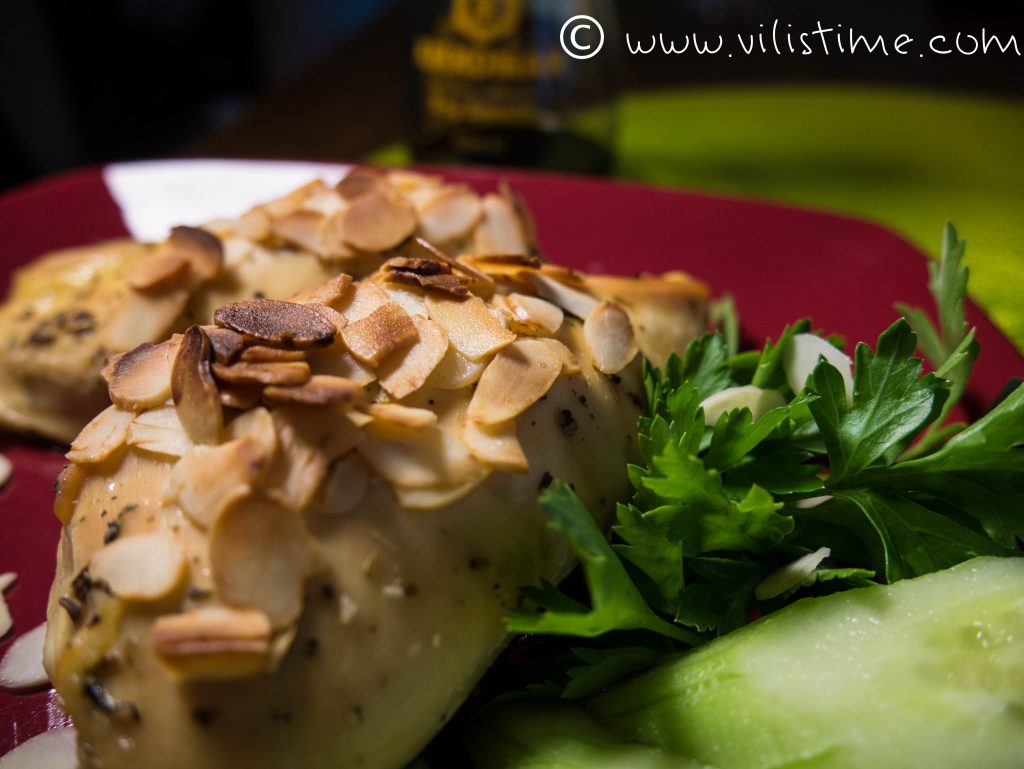 If you're into food combining (like me), this recipe will be right up your alley! If not, let me tell you why you should be – food combining has been universally recognized as a way to improve digestion, increase vitality & promote a healthy lifestyle. At its core, this set of rules combines different types of nutrients (proteins, starches, etc.) in ways that promote the body's natural digestive processes.
Following the principles of food combining definitely takes some getting used to, but I can confirm it's worth it. Train your mind, follow healthy eating habits and you'll feel better & happier for it!
Here's what you need to actually prepare this homemade almond-crusted chicken breast:
4 boneless skinless chicken breasts
125 g of Mozzarella
8 slices of Cheddar cheese
butter
ground black pepper
oregano, to taste
salt
1/4 cup of sliced almonds
1 glass of white wine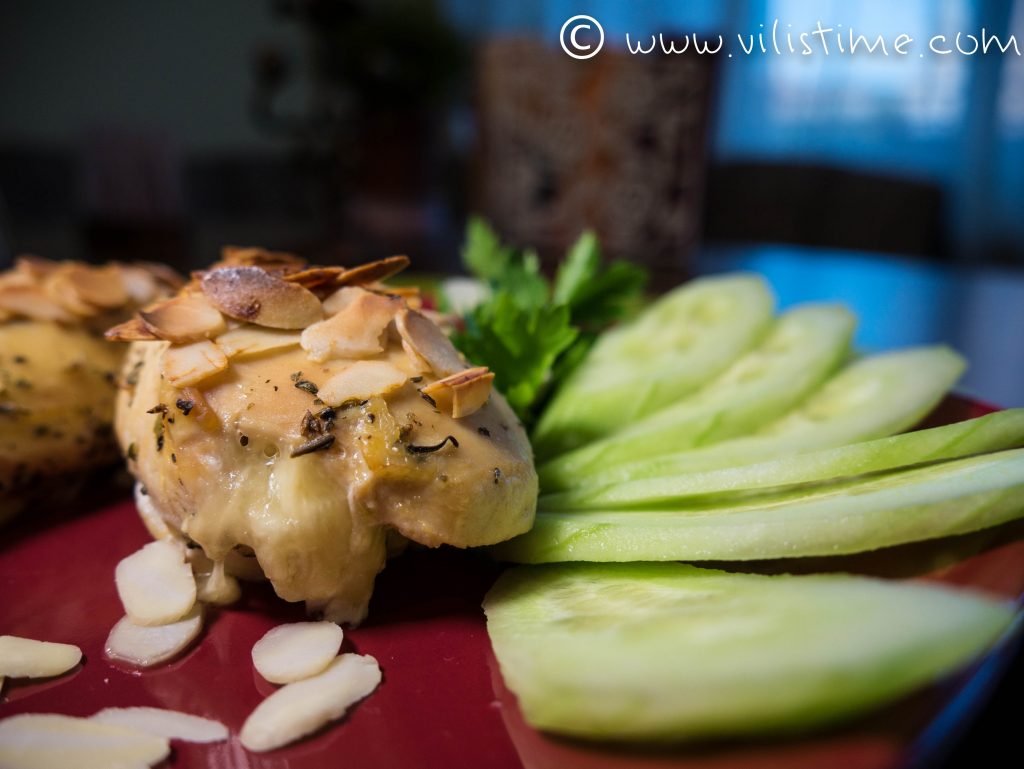 I took all 4 chicken breasts and "butterflied" them – this basically means that you make a cut through the middle of the breast without fully separating the two halves. The resulting shape resembles a butterfly, hence the name 🙂 This procedure allows for a more even thickness of the meat and ultimately – a chicken breast that is cooked more uniformly. You can also opt to pummel the butterflies afterwards, but I personally didn't – they seemed tender enough as they were.
Here are the finishing touches to get these babies done:
Add salt and oregano to both sides of the butterflies.
Chop up some Mozzarella & Cheddar cheese into small strips and place a couple on top of every butterfly before rolling them up.
Arrange the rolls in a baking pan, sprinkle the sliced almonds on top & add some white wine to complete the flavor.
Finish off with a pat of butter on top of each roll.
Preheat an oven to 350 degrees F / 175 degrees C.
Cover pan with cooking foil and bake for 30 minutes.
Uncover dish and bake for an additional 10 minutes in order to achieve the golden-brown crispiness you can see below.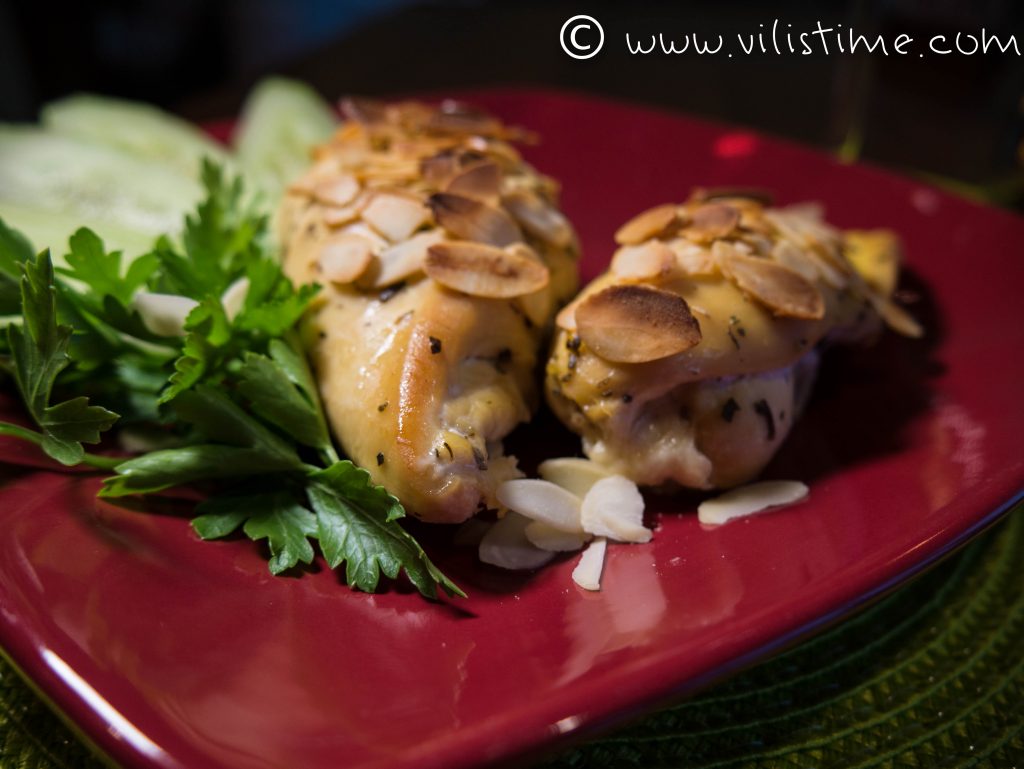 I hope you also enjoy this juicy and delicious homemade almond-crusted chicken breast!
Cook with pleasure and stay healthy!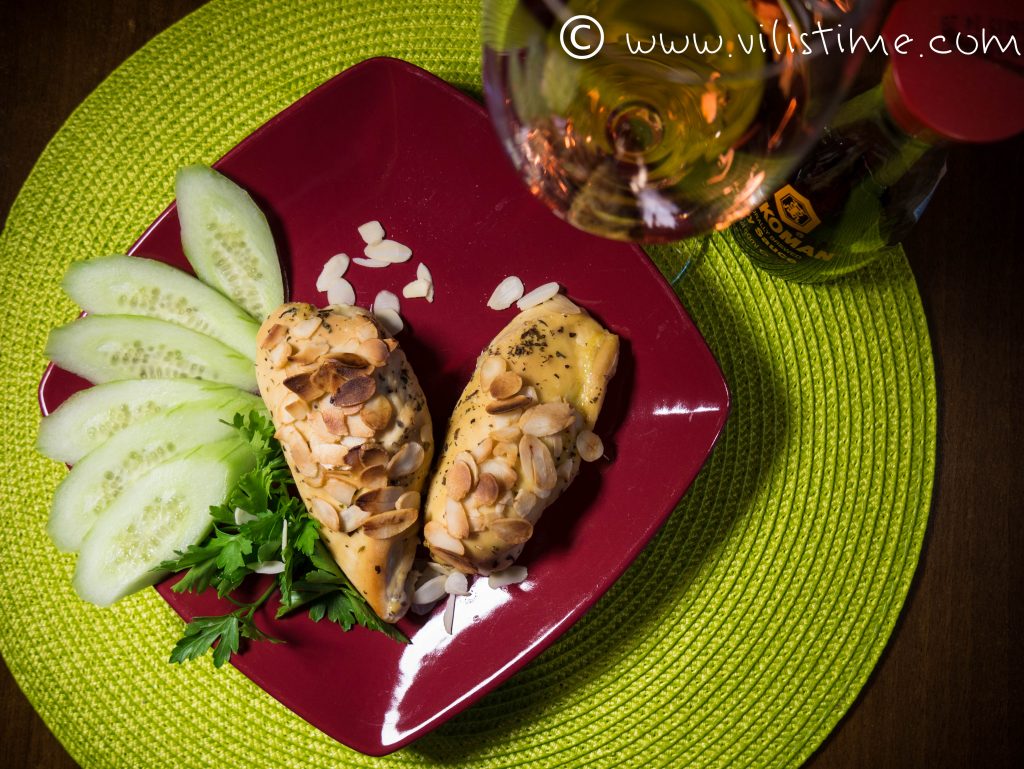 If you liked this content, please don't be shy – share it with your friends and make sure to like my Facebook page!
Cheers!
Зареждам...