I promised you that I wouldn't stop offering you various zucchini goodies, right? Let me tell you about these roasted zucchini sticks and homemade dip!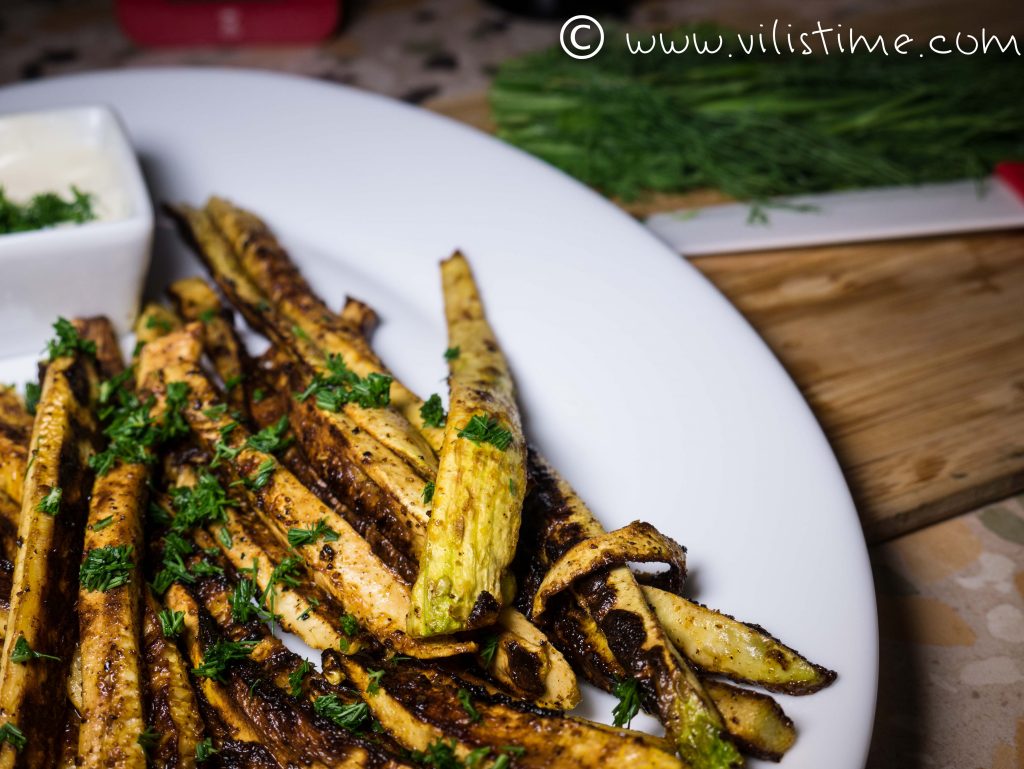 They turned out tasty and delicious as hell, it was a real treat to prepare them time and time again 🙂
I have a big plastic box for all of my spices at home – my own little piece of heaven. I always look forward to the moment when I can set it in front of me, take a big whiff and visualize which spices would work best for the recipe in question. Here's what I picked out to go with my zucchini sticks:
freshly ground salt
freshly ground black pepper, to taste
garlic powder
cumin powder
paprika
olive oil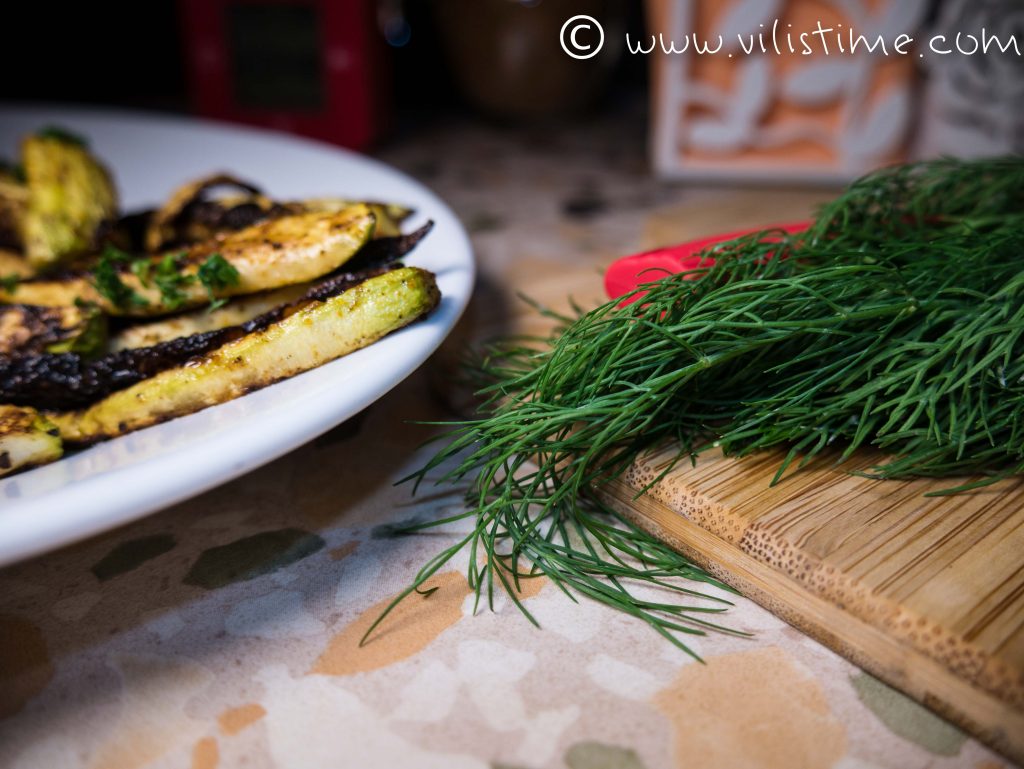 Let's dig in to the details:
We need 2 medium-sized zucchini – peel and cut each one into sticks. Get a shallow bowl, mix all of the spices, dip the zucchini sticks and roll until well seasoned. I used spices to taste.
Preheat the grill pan and cook without adding additional fat – the olive oil we added originally should suffice.
Roast the zucchini until golden brown and turn them over. I cooked two pans of my lovely roasted zucchini sticks. They turned out so yummy!
I want remind you that a few days ago I cooked another delicious zucchini meal – oven baked zucchini ships, the recipe for which I'll share with you later on 🙂
These roasted zucchini sticks and homemade dip are the perfect snack, main or side dish & can go along with a tasty pork or chicken chop.
Here's my proposition for a delicious dip:
2 teaspoons of mayonnaise
1 teaspoon of yogurt
garlic powder
salt
fresh dill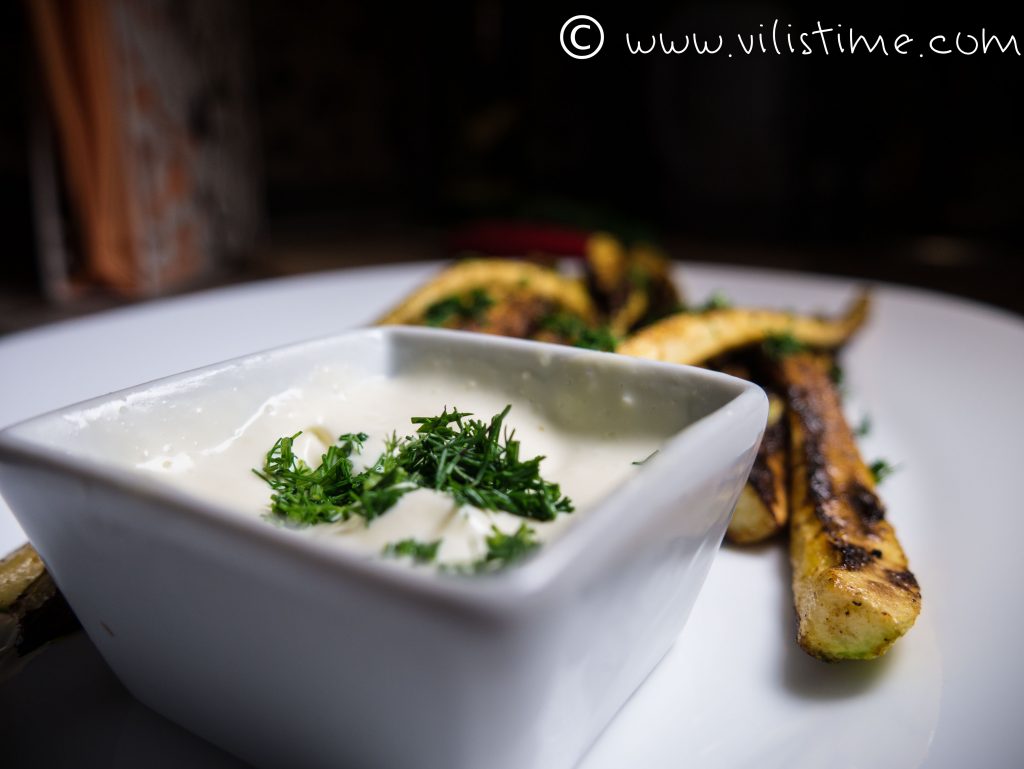 Suffice to say that if all meatless meals tasted like these roasted zucchini sticks and homemade dip, the world would be a much better place 🙂
If you liked this content, please don't be shy – share it with your friends and make sure to like my Facebook page!
Thank you!
Зареждам...