Appetizers have always been my favorite part of the whole meal! This time it's a two-part dish – a dip & its mandatory crunchy counterpart. Let me share how I prepared my homemade hummus with crispy rice sticks 🙂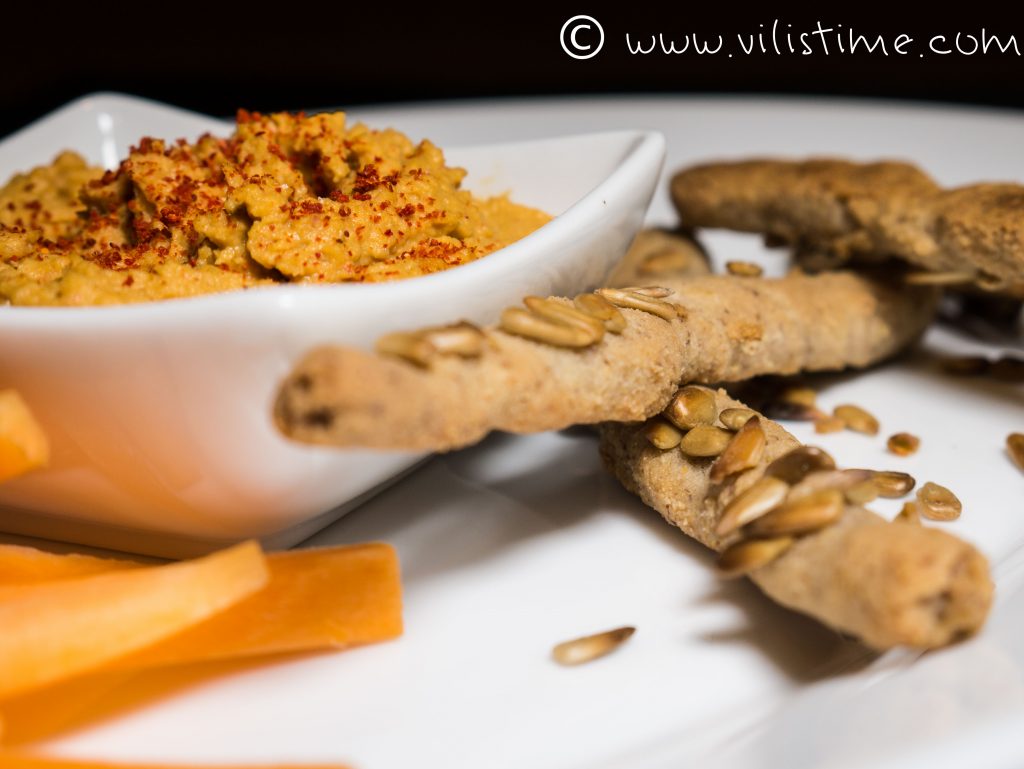 In the interest of full disclosure, I'm not a professional chef by any stretch – I just enjoy cooking and making yummy stuff for the loved ones at home. I love the delicious smell that fills our cozy apartment once the meal is ready and the table is set. Here's what I used to cook up the homemade hummus:
400 g of boiled chickpeas (tinned is OK)
2 Tbs of Tahini
2 garlic cloves, crushed
Salt, to taste
3 Tbs of extra virgin olive oil
3 Tsp of Paprika
Cumin, to taste
Some water
You can also add lemon juice if you feel like it, but I personally didn't this time around. Mix all of the above ingredients in a bowl and blend until smooth.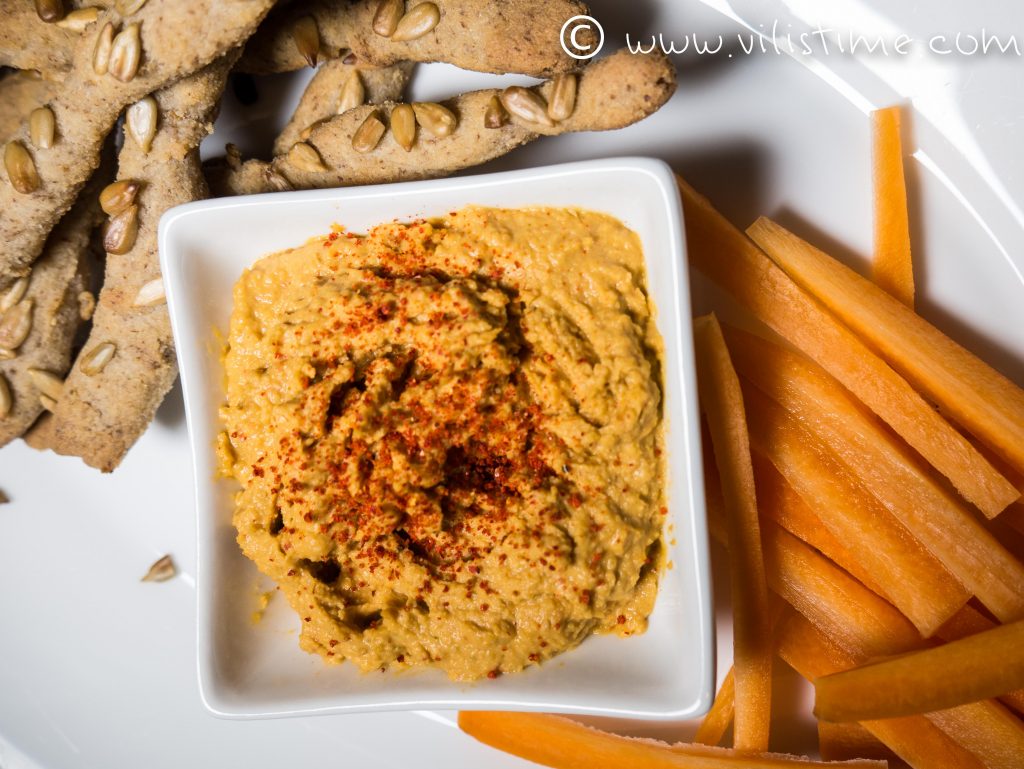 Up until now, we've only talked about the hummus part of the recipe – let me tell you a couple of words about the crispy rice sticks. I used the below ingredients to form a soft dough:
200 g of whole grain rice flour
2 Tbs flaxseed flour
200 g of cream cheese
50 g of soft butter
1/2 glass of water
I put the dough in the fridge for an hour – this makes it a little stiffer and easier to work with. Here's what to do once you take it out:
Split the dough into a number of smaller balls that you then rub between your palms in order to create the actual sticks. In terms of size, their width should be about that of your pinky finger, but the dough itself should point you towards the optimum diameter.
Preheat the oven to 350 degrees F / 175 degrees C.
Place the sticks into the baking dish, making sure to line it with baking paper beforehand.
Sprinkle some raw sunflower seeds on top.
Bake for 15-20 minutes.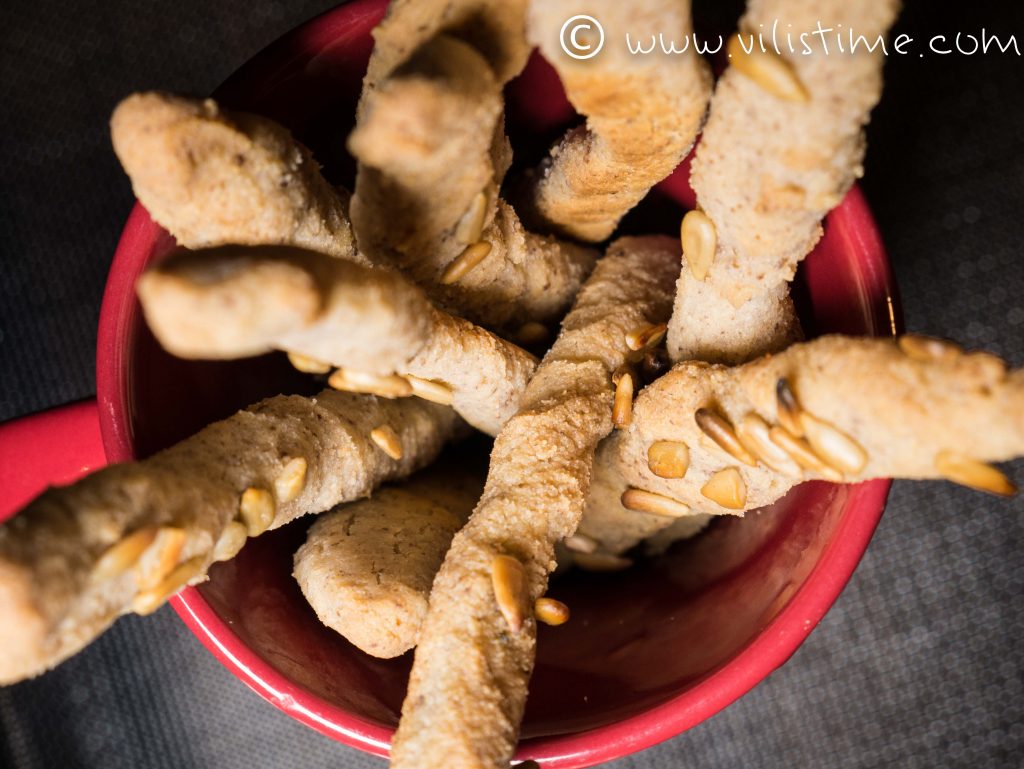 Not to brag, but I'll be throwing a house party in a couple of days and my homemade hummus with crispy rice sticks is one of the most highly-requested dishes from my guests 🙂
If you liked this content, please don't be shy – share it with your friends and make sure to like my Facebook page!
Thank you!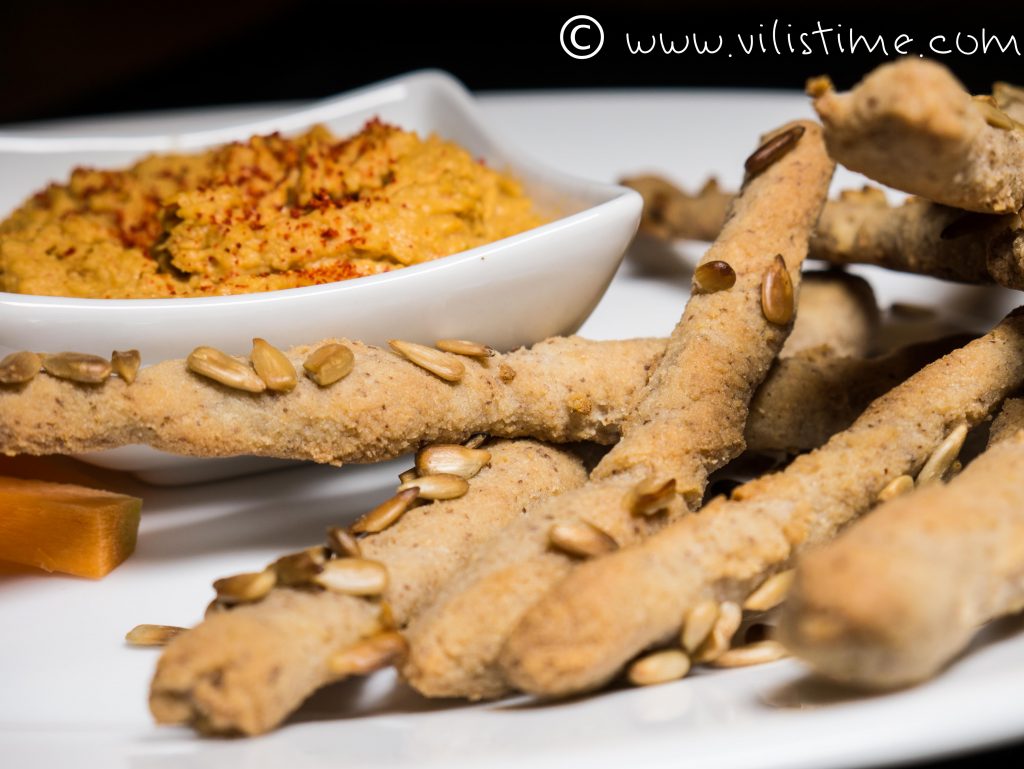 Зареждам...